With over 15, 000 books available to students, staff and alumni, the Beulah B. Burgess Library is committed to the formation of young minds and the nourishment of experienced ones. The library provides everyone with books that will both entertain them and lead them to think, making the educational process more fun and the readers more prepared for society and the work and study environments.
The Beulah B. Burgess Library is divided into three main sections, which are each divided into several categories of their own:
1. Kids: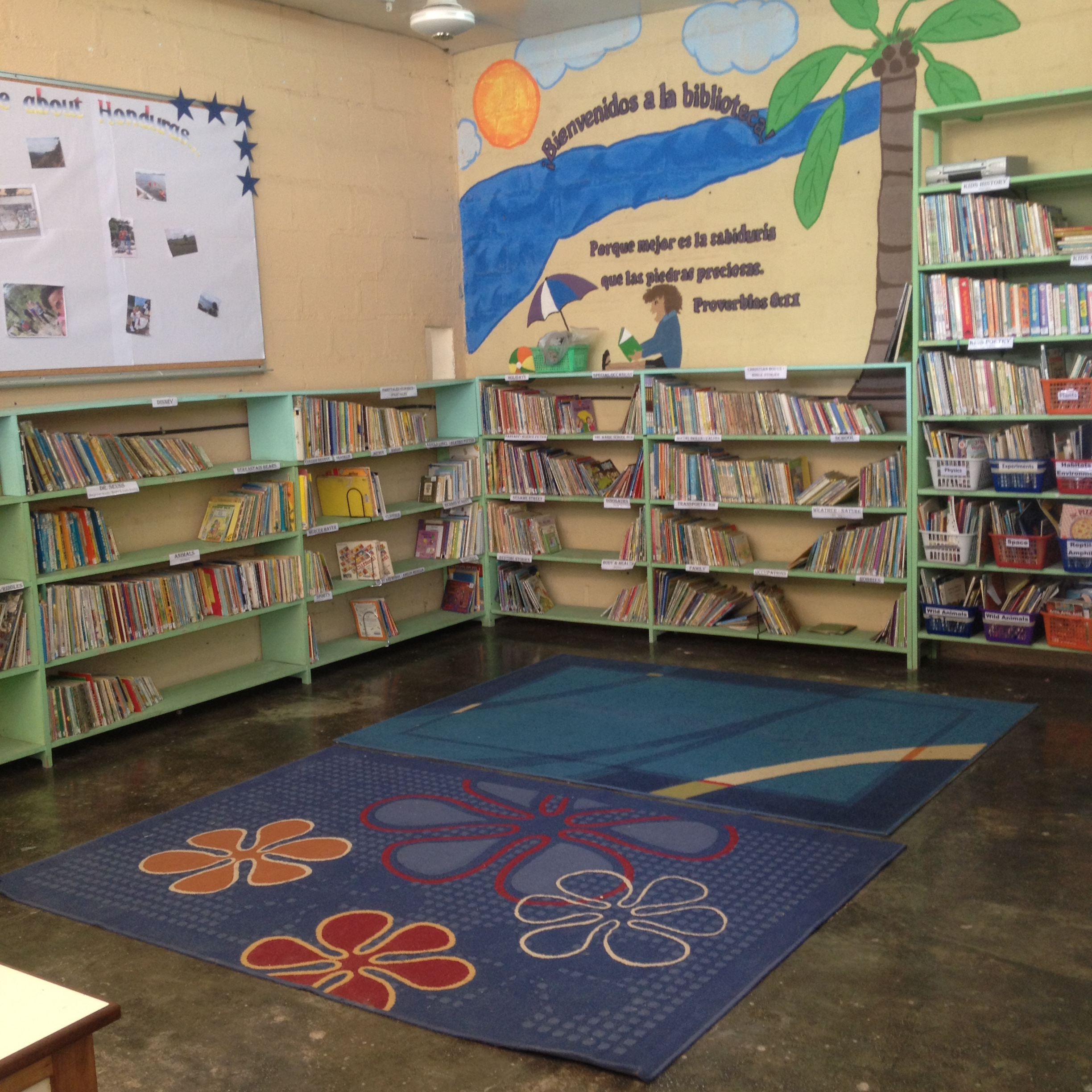 The Kids section is the most requested of all. With people taking and returning books every recess time, and the carpets being used for games, working, or just reading, this section's fun never ends!
The Kids section is divided into 49 fun-filled categories children caan choose books from:
Early Readers.
Picture Puzzles/Riddles
Concept Books
Disney
Dr. Seuss
Berenstain Bears
Animals (Fiction)
Fairytales/Classics/Folktales
Curious George
Franklin
Arthur
Babar
Arnold Lobel
Beatrix Potter
Mercer Mayer
Clifford
Richard Scarry
Sports
Henry and Mudge
Amelia Bedelia
Mystery
Holidays
Special Occasions
Fantasy/Science Fiction
The Magic School Bus
Sesame Street
Dinousaurs (Fiction)
Bedtime Stories
Body and Health (Fiction)
Christian Books/Bible Stories
Social Skills/Values
School
Transportation
Weather/Nature (Fiction)
Family
Occupations
Hobbies